One Stop Life Planner
Imagine having 24/7 access to everything you need to create the perfect planner for YOUR life!
Stop wasting time and money on planners that don't work for you. Now you can customize your very own print or digital planner to fit your exact needs!
Join thousands of people who are getting organized with the One Stop Life Planner. 
I'm Ready to Join!
GET INSTANT ACCESS
Join the club and get access to ALL of our printable and digital planners and organizational materials. Start building your perfect, customized planner right away.
JOIN THE COMMUNITY
Join our exclusive online community to see what other club members are doing with their planners, get tips from the pros, and become inspired.
UPDATES & EXTRAS
Never worry about purchasing another planner! Club members get updated planners EVERY SINGLE YEAR and fun seasonal "Extras". No additional cost! It's all included. 
CANCEL ANYTIME
No commitment! No contracts! No problem! You can cancel your yearly membership at any time. 
GET EXACTLY WHAT YOU WANT!
Say goodbye to premade planners filled with pages you'll never use! Our One Stop Life Planner Club gives you the control to customize every section of your planner and every aspect of your life! Simply download, customize, and print exactly what you need!
YOU DON'T HAVE TO COMMIT
Layout. Style. Design. Change your planner at any time! Don't commit to one planner layout for the entire year. Choose from various layouts, styles, and over 100 cover designs. Tired of hand writing everything? Go digital!
Life is always changing, and so should your planner.
SAVE MONEY!
Stop purchasing new planners year after year! As a member of the One Stop Life Planner Club, you'll get updated planners and calendars EVERY SINGLE YEAR! Plus, you can print as many planners as you need for all aspects of your life! 
MORE THAN JUST A PLANNER
Our club is committed to helping you organize more than just your day to day tasks. That's why we include resources such as habit trackers, meal planners, financial planners, health planners, goal trackers, reflection journals, gratitude journals, and so much more.
What's Included
NOTE: ALL of our resources are fully EDITABLE and CUSTOMIZABLE. You can keep your planner black and white or add your own pops of color in just a few simple steps.
PRINT
AND

DIGITAL PLANNERS

We offer all of our planners and organizational materials in Google Slides and PowerPoint. Use either option to print your planner, or you can simply click and start typing right onto the pages. Access your digital planner from anywhere using Google Drive!
HALF-SIZED OR FULL-SIZED
Print your One Stop Life Planner in full-size for extra space to write. Or, print it in half-size for easy on-the-go planning.
OVER 100 COVER DESIGNS!
The One Stop Life Planner club includes a wide-variety of designs. With over 100 options and counting, there is something for everyone.
4 PLANNER LAYOUTS & 3 STYLES TO CHOOSE FROM
Four planning layouts are included to help you pick the perfect planner for your needs. Layouts include Vertical 3-sections, Horizontal 6-sections, Horizontal Daily, & Time Block.  All pages come in our Basic, Bold, and Beautiful themes that allow you to choose your own color scheme! 
MONTHLY & YEARLY CALENDARS
Track important dates and plan your month or year at a glance with a variety of calendars!
GOALS & PERSONAL INFORMATION
People who set goals accomplish more! Our club includes a variety of tools for setting your goals. Plus, keep track of personal information such as passwords, subscriptions, contacts, and more!
NOTE TAKING PAGES
Need room for notes, ideas, and plans? We've got you covered! Use one of our notes pages to catch all of your thoughts.
TO-DO LISTS
Choose from a variety of To-Do lists to organize your daily or weekly tasks!  
PERSONAL JOURNALS & HABIT TRACKERS
Everyone needs a little self-improvement now and then. Create your own reflective journal or gratitude journal with a variety of included options. Plus, hold yourself accountable with our daily habit tracker!
MEAL PLANNER
Plan out meals for the week and create a shopping list of everything you need. With a variety of forms to choose from, creating your own meal planner is as simple as boiling water.
FINANCIAL PLANNER
From budgeting for the month to tracking bills and finances, our financial planner has you covered.
TRAVEL PLANNER
Take the stress our of traveling with our travel planner. A variety of travel to-do lists and itineraries to plan every aspect of your trip.
FITNESS PLANNER
Ready to get fit? This planner has everything you need to set goals, track your progress, and create a plan for success. Take the guesswork out of your fitness routine and have a plan!
TONS of HOW-TO VIDEOS
Once you join the club, we'll walk you through setting up your first planner and give you lots of tips and tricks to help you along the way.
April S. - Blogger & Digital Content Creator
"I LOVE the digital planners. I use them to plan my personal week and any business projects I have. They're extremely flexible and easy to use! Having these digital planners available allows me to easily pull up my project schedule from any device."
Kirsten C. - Teacher
"The One Stop Planner Club has allowed me to customize my organization for my planning needs. It offers a wide range of options for both the aesthetic and practical side of planning and organization.  This club is incredible! The members offer a space free from judgment to answer questions and help others in their organizational journey. I love being a part of such a great community."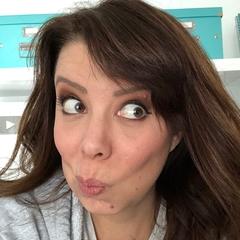 Lucie A. - Teacher / Business Owner
"I love how all the resources are so well organized. The instructional videos take you step by step without making any assumptions that you know how to use PowerPoint or Google Slides. I'm able to print several planners for the different needs I have as a teacher, mom and business owner. I can customize them however I want and that makes it so fun and affordable."
Brittany H. - Teacher
"I was always forgetting meetings, appointments, and birthdays. Now, I have everything written in my life planner and my teacher planner. I love the fact that they are fully customizable. I can choose how to set the days/weeks up and my cover. I chose the half sized planner and it fits so nice and neat in my purse! Love my planners!"
Mary S. - Teacher
"I love the flexibility with the One Stop Planner Club.  I can pick and choose what I want to include in my planner, add important dates digitally, change the colors, mix and match themes, and if I change my mind, I can easily change my planner."
Frequently Asked Questions
How will I access the planner resources?
What programs do I need to customize my planner?
What is the main benefit of purchasing a life-time membership?
What is the main benefit of purchasing a yearly membership?
How does the yearly membership fee work?
What is your cancelation policy?
What if I'm not comfortable with technology. Will this club still work for me?
What size planners can be made with the included resources?
Are updated yearly planners included with the club?
What if I purchased your planner on another website? Can I still join the club?
Is there a way to purchase a One Stop Planner if I don't want to join the Club?
Not Sure? Try Our Freebies!
Get instant access to my One Stop Planner FREEBIE CLUB (includes a full-year calendar) along with my latest tips & tricks via email.
Access Freebies!